Get more organized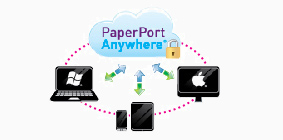 PaperPort SE 14 most popular scanning and document management solution, carefully designed specifically for home office use. Part traditional file cabinet, part digital-document desktop, PaperPort SE 14 is the fastest and easiest way to scan, share, search, and organize your documents. Additionally, PaperPort SE 14 now delivers anytime-anywhere access to your most important files however it's convenient for you – using a PC, Mac, iPhone, iPad, or Android device.
Convert paper into text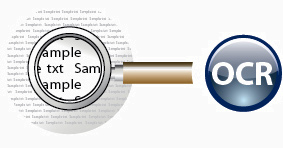 PaperPort SE14 converts paper to text in one, easy step. Just drag and drop a scanned document onto any text application in the PaperPort SE 14 "Send-to" bar to create editable text for instant use in word processing or spreadsheet software.
Scan Anywhere

The brand new portable scanner can be operated with a single hand. Powered by a Li-ion battery, you do not need to carry a heavy power adapter and hunt for an electric outlet anymore! Since no computer is required to start a scan, you can carry it to anywhere, anytime!