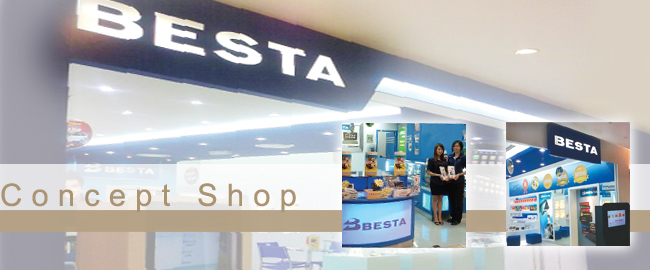 BestaMart.com.my is an online market place operated by Besta Mart (M) Sdn. Bhd. — A solely owned subsidy of Lead System (M) Sdn. Bhd., which recently operates over 20 physical stores located at major cities in Malaysia.
The online market place will serves as a reaching point, for customers who are not within coverage of our physical stores, or would fell more convenient to get our products direct shipped to their doorstep.
Over 20 years in Malaysia market, Lead System (M) Sdn. Bhd. had been practicing fair trade price through out all our sales channels in whole country. Which means, no matter which sales point had customer came through, they will sure getting the same product, identical sales package, at same price. Same methodology will applies to BestaMart.com.my too.